SuiteSpot's mission is to build software that helps property managers and owners increase their Net Operating Income (NOI).
SuiteSpot Technology's offers multifamily property managers and owners the most robust unit make-ready and property operations software platform on the market.
Since 2009, clients have used SuiteSpot products to digitally oversee 100,000+ inspections, make-ready projects, and service requests.
By adopting our platform (and moving away from paper forms), our customers enjoy:
Faster unit turnovers times
Reduced costs associated with errors in their field operations processes
Greater visibility into the performance of their portfolio
Our platform currently focuses on three key processes: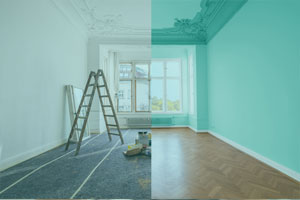 Unit Make-Ready Management
Use our templated make-ready workflows and process rules (or customize your own) to guide field staff through unit turnovers and repositioning faster and more accurately. Approve costs and oversee status updates remotely with our management dashboard.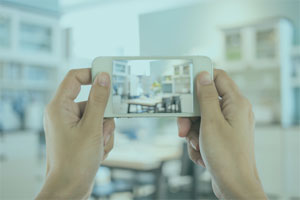 Mobile Inspections
Schedule all types of building and unit inspections, provide workflows tailored to each inspection type, view photo records of conditions, and automate resident chargebacks—all through your field staff's mobile device (even if they're offline or can't get a signal).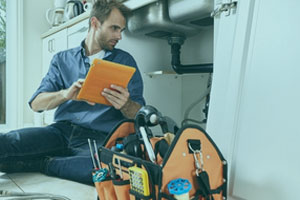 Mobile Work Orders
From common area inspections to facility equipment readings, create and assign work orders for on-site staff, or scheduled recurring ones to be sent to the right staff. Digitally track the status of work orders and get alerts when they're overdue.
We're constantly listening to the needs of the industry and our users so we can improve our platform. We plan to continue innovating in the property operations space so that the process of connecting on-site staff, property managers, and outside suppliers and contractors is more efficient and intuitive.
Companies Using SuiteSpot
Multifamily property management teams and owners have used SuiteSpot to oversee 100,000+ make-ready projects, inspections and maintenance tasks.
"Toronto Community Housing (TCHC), North America's 2nd largest public housing organization with over 58,000 units under management, selected SuiteSpot as the exclusive turnover management software platform. TCHC expects the SuiteSpot solution to provide millions of dollars in savings year after year"
Greenwin
"It has made a great difference in the way I manage the suite turnover process and quality control aspect of my position, as well as the tenant chargeback follow ups."
Janet Chamberlain
Director of Operations/Residential
Park Property Management
"The deployment of Suite Spot has streamlined our turnover process and given us transparency in our financial reporting."
Margaret Herd
Senior Vice President, Residential Property Management & Chair, FRPO
The Byng Group
"SuiteSpot has become our operating platform enabling us to accelerate the rent readiness of units and ultimately bringing significant savings to our multi-family customers in time and money."
Frank Settino
Chief Executive Officer